Free printable CVC puzzles
These CVC puzzles are great for young learners to learn new sounds, reading, and vocabulary. CVC words are words that contain 3 sounds and use the pattern of – consonant-vowel-consonant. They are simple words that are perfect to introduce the English language.
Children learn language from these simple words by recognising the individual sounds of the letters in the words and blending them together. The included pictures also help kids to understand what it is they are reading.
The CVC puzzles here all have pictures of CVC words that can be colored in before the puzzles are cut out. Coloring the puzzles is not essential, however, it is just an extra option for using them if you want to.
There are printable PDF puzzles of CVC words and easy CVC sentences. For the words, there is a sheet for each short vowel sound containing 4 puzzles with pictures.
The first printable above contains these words with the short a sound – cat, hat, map, and cab. The other printable puzzles have the following words –
Short e – hen, jet, bed, and peg.
Short i – pig, fig, drip, and win.
Short o – dog, rod, cob, and cog.
Short u – sun, bug, jug, and plum.
There is also an extra sheet with the ch consonant sound words of – chop, chip, chick, and chess.
For some similar resources, have a look at the rhyming words for kids printables, and the pairs of rhyming words with pictures.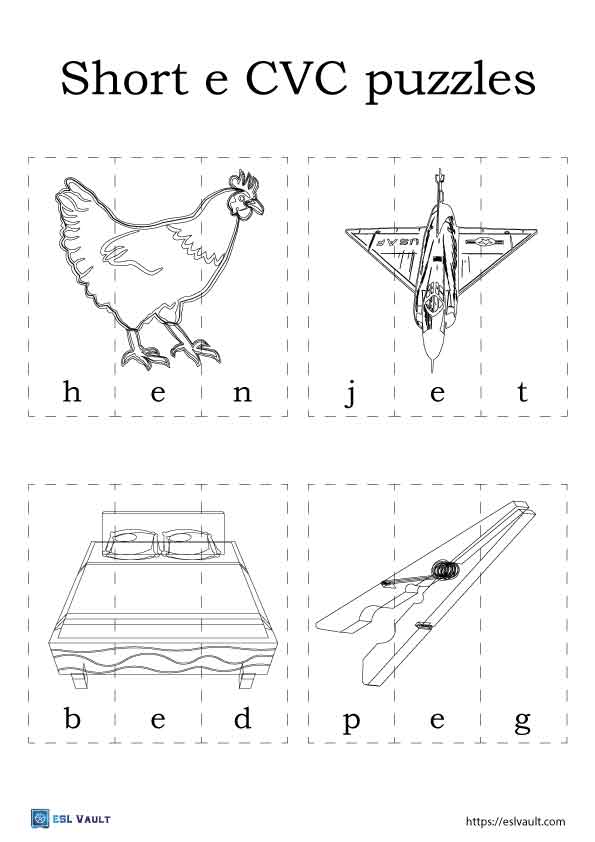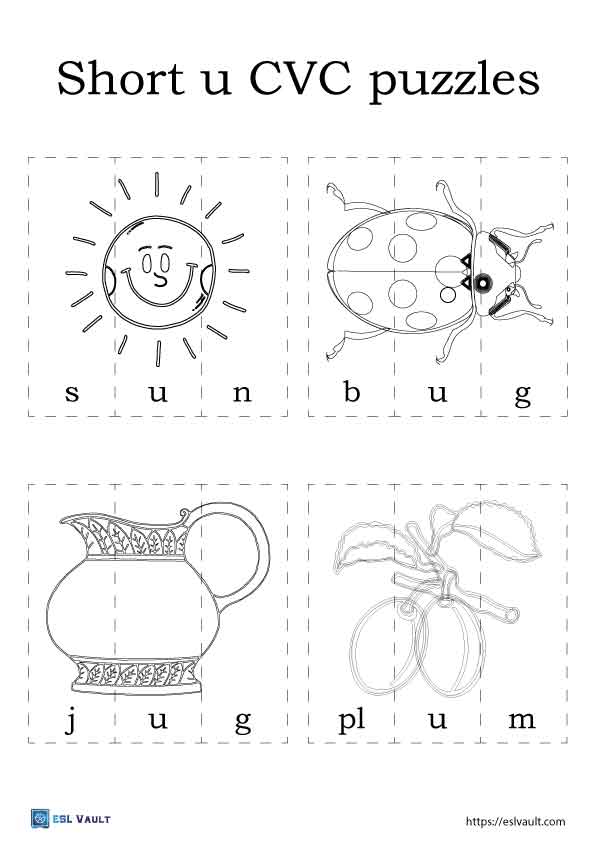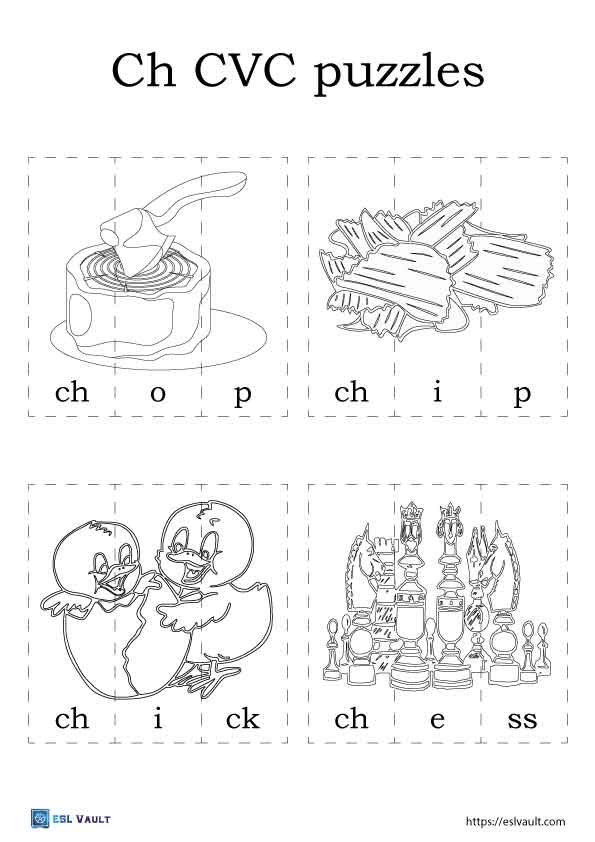 Printable sentence CVC puzzles
The next puzzles have sentences with CVC words with 1 sentence and related pictures on each sheet. They of course are more difficult than the single words featured above and are suitable for children who can already read some basic words.
The sentences are –
The dog is in the tub.
The fat cat is on the mat.
A frog with a rod on a rock.
A big pig is in the mud.
The man has a pen.
The rat had a hat.
You might also like these