Playground coloring pages
Playgrounds are wonderful places where children can go to have fun. These free playground coloring pages can be used as a fun extracurricular activity or used to teach objects that can be found in such outdoor areas.
You can get learners to label the objects in the pictures by writing the names of the things they can see. Another educational way to use these sheets is to dictate what colors things are and get learners to color them accordingly.
On this page, you find both easy and hard playground coloring sheets. They feature kids playing and all sorts of playground equipment on which children lear physical coordination. The first free PDF above is of a happy girl on a swing.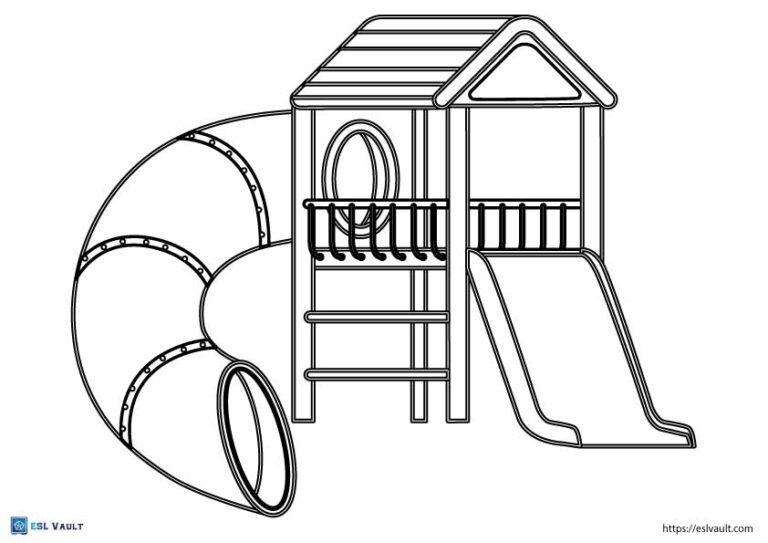 Next, we have a very simple picture of a tower with 2 slides coming off it.
In this picture, 3 children are playing in an outdoor area with a tricycle. There are also some trees and buildings in the background to color in.
This coloring page of a playground is quite detailed. There are slides, a sandbox, a merry-go-round, swings, and balls.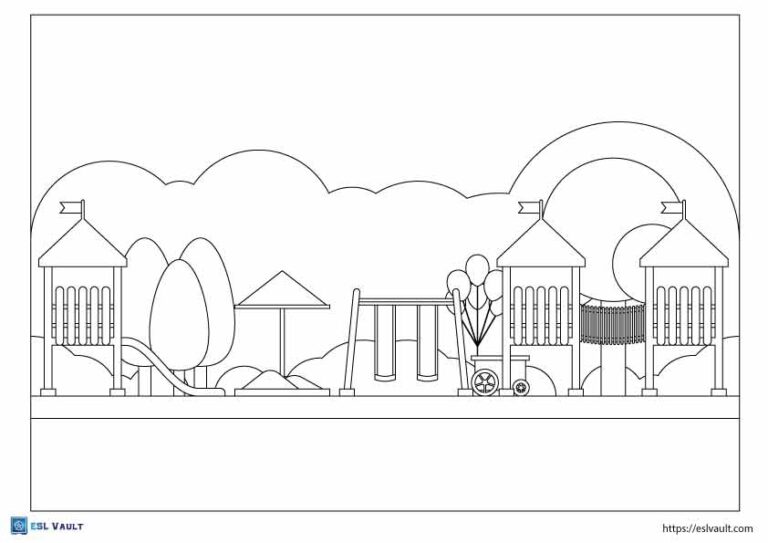 A rather simple drawing of an outdoor play area that has swings a slide, and a bridge between two towers. There are several bushes, and trees in the background with a large sun.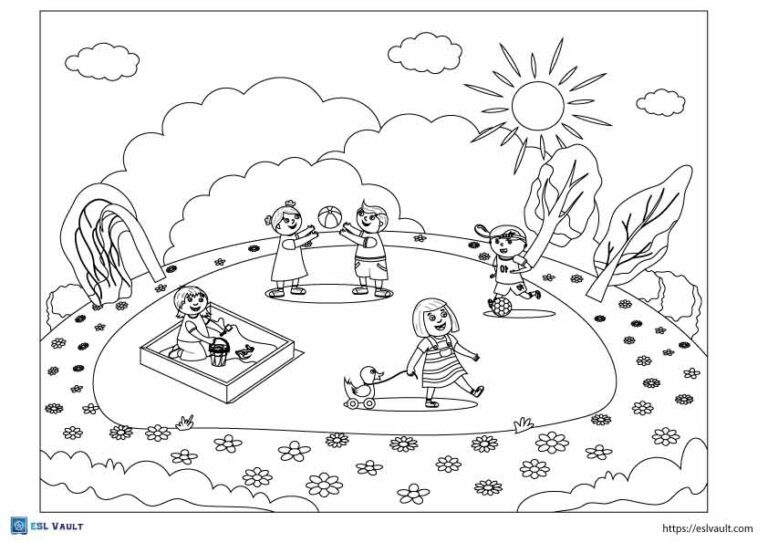 This free PDF has a large outdoor park with kids playing under a sunny sky.
A coloring page of a playground set against a city skyline. There are rings a slide, a swing, and a sandpit that has balls, a spade, a bucket, and a sandcastle.
The playground here doesn't have any kids in it and is a bit different in that it has a treehouse next to a large setting sun.
This picture has 4 children enjoying themselves on playground equipment. 2 are going down slides while the other 2 are rocking back and forth on swings.
Here two smiling kids are bouncing on a trampoline. There are also trees with falling leaves as well as a slide and a swing beside them.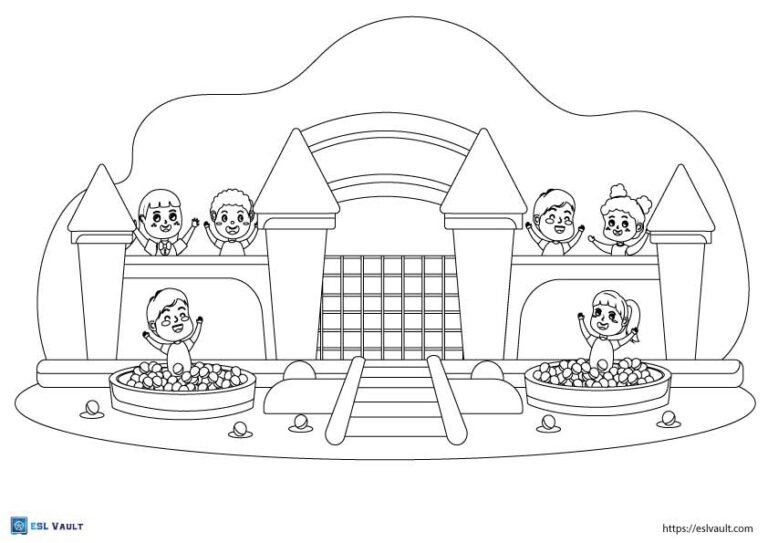 This sheet has children in what looks like a jumping castle. There are also kids in ball pits at the front of it.
Here we have a hard coloring sheet. It is great for older learners and it will take some time for them to complete it.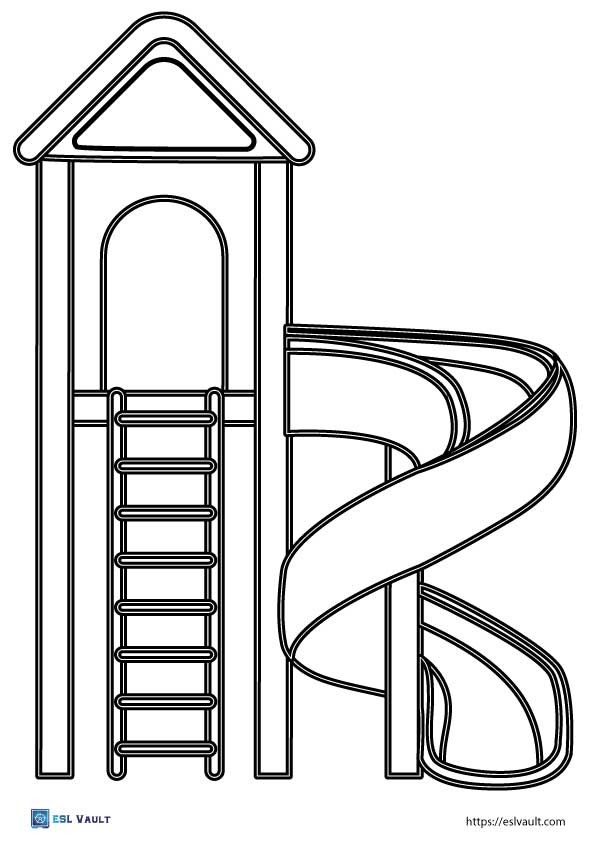 Finally, we have another simple tower with a ladder and a slide. This is a good one for preschool-aged kids.
You might also like these