Jellyfish coloring pages
Here we have a collection of free printable jellyfish coloring pages. These PDF sheets are in many different styles and there are pages to suit both kids and adults.
There are realistic pictures of jellyfish, box jellyfish, moon jellyfish, as well as cute cartoon jellyfish and other sea life. The first coloring page above also has a Moray eel.
Jellyfish are said to have been around since before the dinosaurs, some 600 million years on planet Earth. They exist all over the globe, in tropical waters, the freezing Arctic, freshwater lakes, they have even been blasted into space for scientific experiments.
These fascinating creatures come in all sizes from less than 1 millimeter in diameter to over 2 meters. Some are bioluminescent and create their own light, others change their cell structure and are regarded as biologically immortal!
Jellyfish underwater scene
This beautiful underwater scene also has a few fish and lots of plants.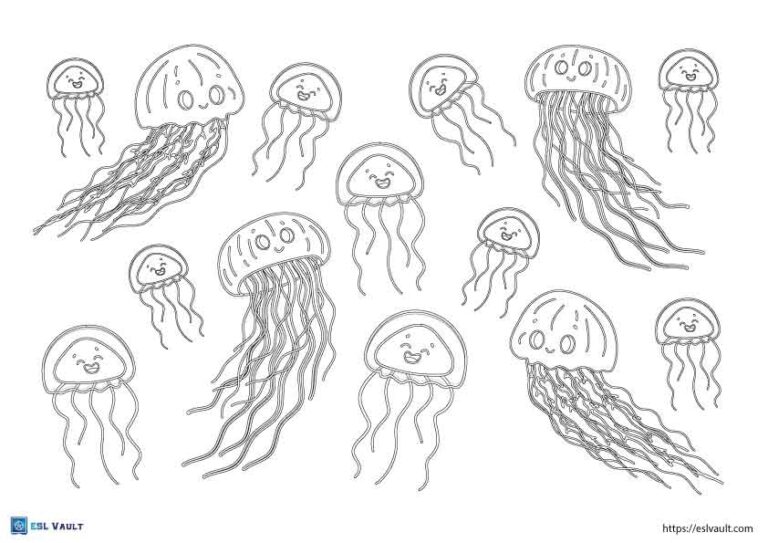 This page has 14 separate jellyfish that you make all different colors.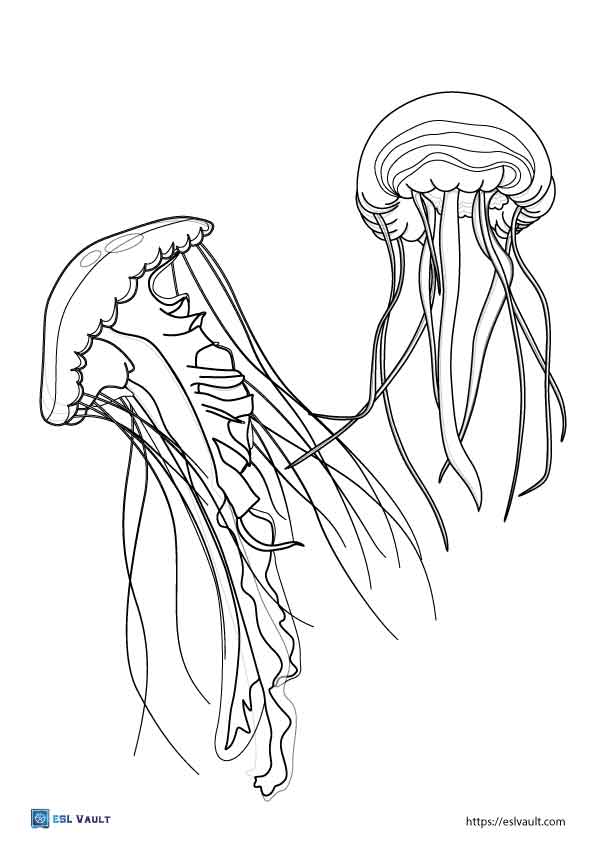 Adult jellyfish coloring pages
Two realistic jellyfish coloring sheets for adults and teens.
They come in all manner of colors so you can't really go wrong. If you need coloring ideas or inspiration just have a quick look at some photographs online.
J is for jellyfish coloring pages
These sheets are perfect for children who are learning the alphabet, particularly the letter J. Besides jellyfish, they also include other pictures and words that begin with the letter J.
Some more great coloring pages for kids with cute cartoon style jellyfish and coral reefs.
Finding Nemo jellyfish coloring page
While this sheet isn't exactly out of the animated movie, it does have some similarly styled clownfish to color. Next to the jellyfish, there is also a puffer fish.
Did you know that the poison in puffer fish is 1200 times more dangerous than cyanide to humans!
This one has 2 jellyfish with some fish, shells, and ocean plants like seaweed.
Seaweed is usually a brownish color but can at times also be green, yellow or even red.
A cute coloring page with 4 happy jellyfish floating along in the sea.
Interesting fact – Jellyfish are never unhappy because they don't have a brain! They also don't have hearts or any bones.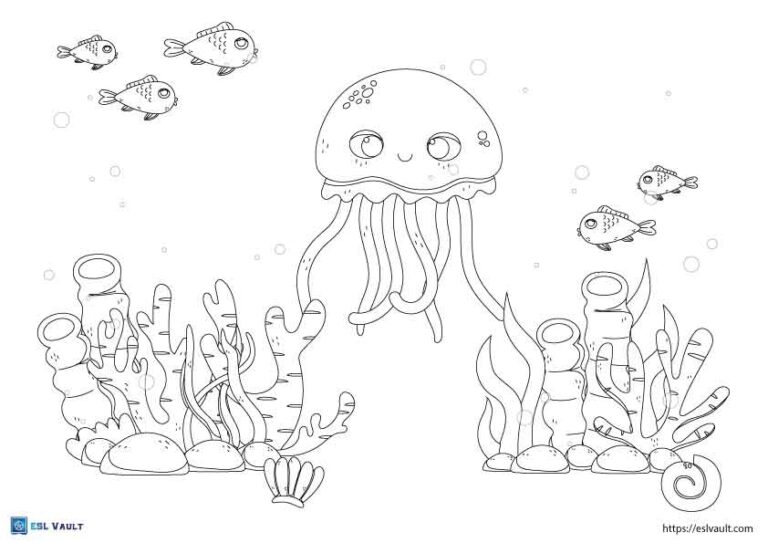 A jellyfish between two banks of coral. You can fill in the coral with some nice bright colors.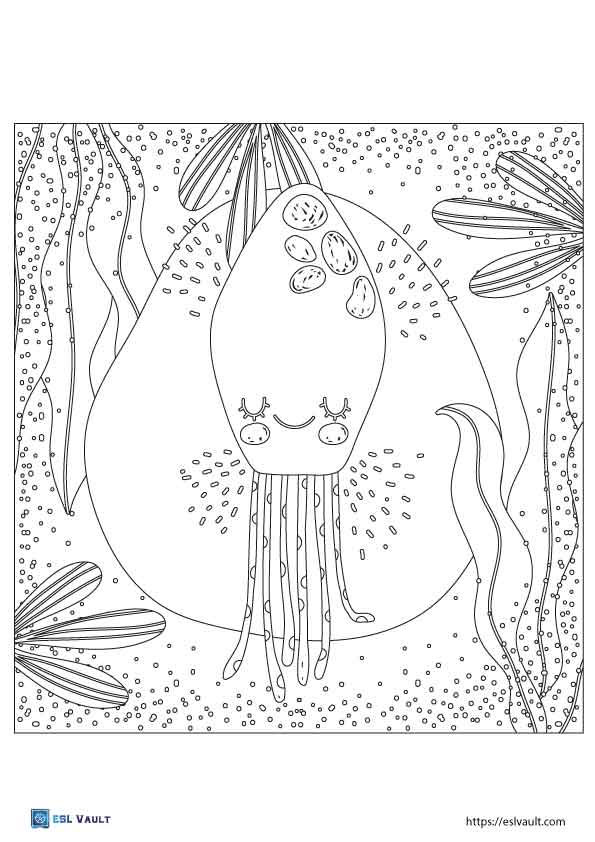 Detailed jellyfish coloring page
This sheet has lots of tiny shapes to colour in and some sea kelp. You can certainly make it very colorful with a bit of time and application.
The shape of the jellyfish's head kind of makes it look like a squid also….up to you!
This free printable coloring sheet has a lot of lines in the background. Use a pattern of colors on the lines and make it stand out.
You might also like these