Free waterfall coloring pages
Updated 24/12/21 with 5 new waterfalls to color.
Here are some coloring pages of waterfalls that are suitable for all ages. The black and white pictures range from easy to very detailed and challenging. The hardest coloring sheets are at the bottom of this page so be sure to scroll down if that is what you are looking for.
The first nature waterfall page above is quite simple and is a practical art activity for everyone. You can just use a few greens and brown to fill in the trees and rocks while if you want to be more creative you can use lots of different colours. This sheet works well with just about all mediums – pencils, crayons, pens, and even paints.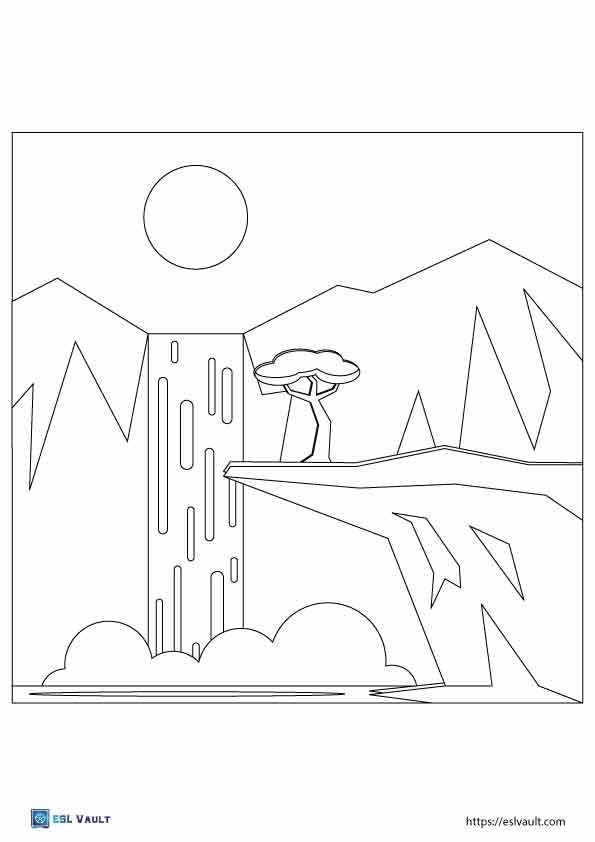 Easy waterfall coloring page
This is a good one for kids. There are lots of shapes to color in but they are all quite large. It is also a good coloring page to try using acrylic paints as the big shapes make it easy for beginners to learn how to wield a paintbrush.
Balloon and waterfall
An easy sheet that can also be colored with great detail. This is a suitable coloring activity for most age groups. You can use lots of different colors in the trees and on the mountain if you want to make this picture really come alive.
Mountain and waterfall
This is an easy coloring page with not much detail in the drawing. It is good for children and art beginners.
Night waterfall scene
This coloring page is a little different in that it is a night scene with a deer silhouette. Make the foreground dark colors and the trees, waterfall, and hills in the background slightly lighter in shade.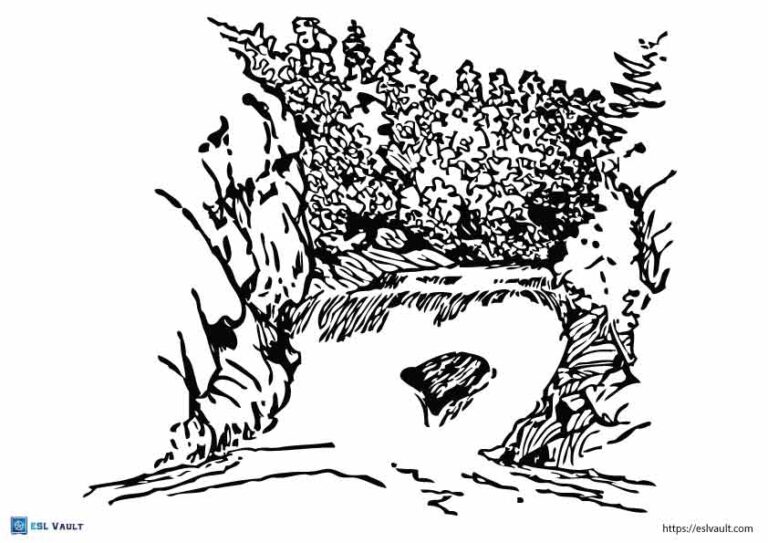 Small waterfall
A small waterfall in the forest that can be colored in many ways. For younger children, it can be colored using only 5 or 6 colors. Older students can use more and try their hand at blending the greens of the trees and the brown/grey hues of the rocks.
Simple waterfall coloring page
This is an simple sheet that is great for younger children. There are not many details on the waterfall and all the shapes of the picture are very easy to color in.
Mountain landscape with waterfall
While this coloring page seems a little plain you can create nice details on the mountains and the sky is completely up to your own creation. This sheet is perfect for using watercolor paints.
Panda and waterfall coloring page
Here we have a panda in a bamboo forest with a waterfall in the background. This isn't an easy coloring sheet, make sure to use greens for the bamboo leaves and browns for the forest floor.
Waterfall in the jungle
This is a hard coloring page with thick jungle foliage to color in. Use lots of bright greens for the jungle leaves and light blue colors for the waterfall and stream.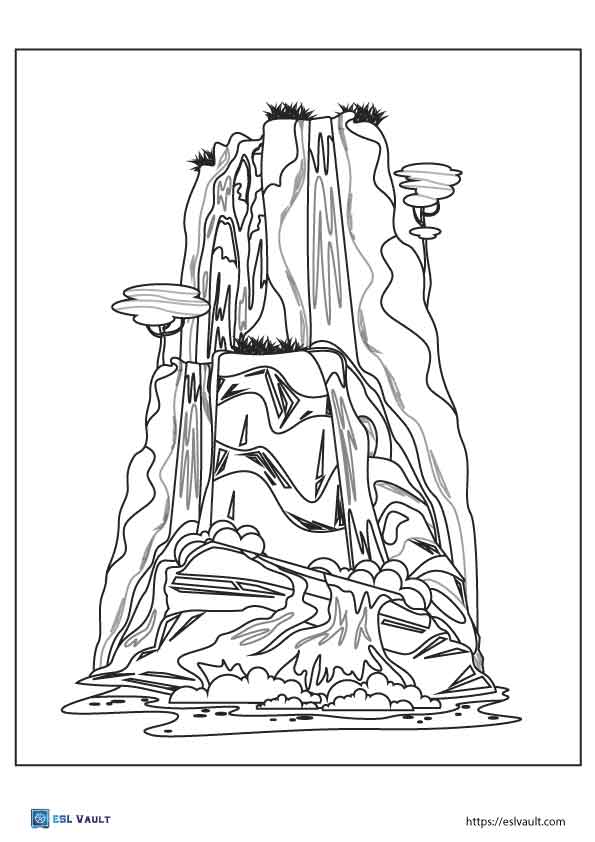 Japanese waterfall coloring page
A tall Japanese style waterfall to color in. A picture of a colored example has been provided as a rough guide.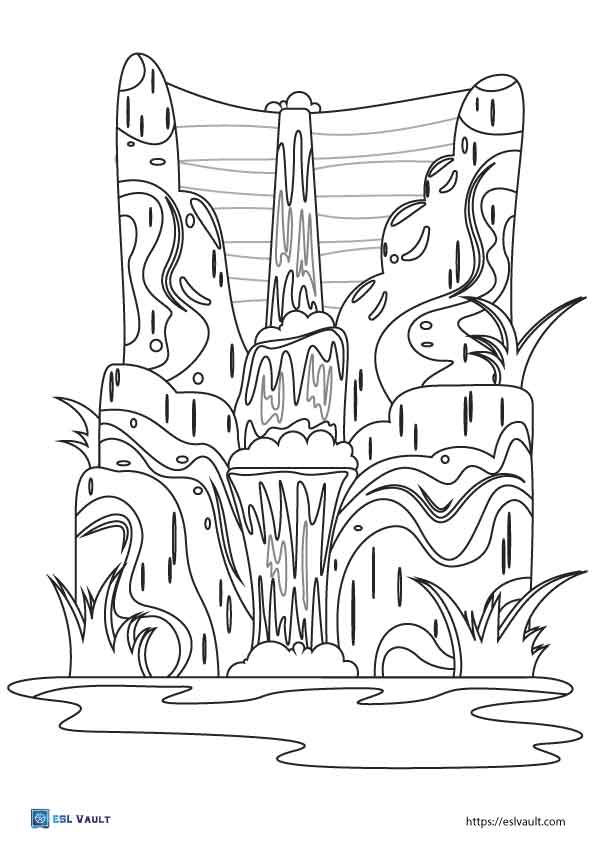 3 tier waterfall coloring sheet
Another Asian style waterfall in the same style as above. Again an example is provided but you can completely change the colors of the rocks if your prefer something different.
American Waterfall coloring pages
Here are a few famous American Waterfalls for coloring. From left to right they are –
Yosemite Waterfall, the highest waterfall in Yosemite National Park at 2,425 feet (all 3 tiers together).
Firehole Falls in Yellowstone National Park.
Sentinel Falls, also in Yosemite National Park.
Below there are some colored pictures to help. They are really useful to help with shading the pictures correctly. You can change the colors but it is important to know where the light and dark areas of the pictures should be.
Detailed waterfall coloring page
This one is super detailed and takes a long time to finish. A printable PDF of the completed picture has been provided  as a guide to help. You might want to change the colors of the water a little to make it darker and stand out against the black and white drawing lines. It is recommended to use sharp colored pencils for this coloring sheet.
You might also like these