Realistic lizard coloring pages
Here are some realistic lizard coloring sheets that are fun for all ages. There are iguanas, monitor lizards, chameleons, a gecko and more.
You can color them however you like but if you want a realistic picture it is best to look at some photographs of real lizards before you start. Some small coloring tips have also been suggested for each sheet.
Some of the lizards have fairly empty backgrounds, you can get creative here and draw your own sky or forest backgrounds. If you want to go into great detail, consider printing these pages on A3 or larger.
Monitor lizard coloring page
This is a simple sheet of a monitor lizard in grass.
To make your coloring realistic, use yellows on it's dots and grey brown colors on the rest of the lizard's skin.
Iguana coloring sheet
This lizard coloring sheet has an iguana by the seaside. Iguanas are naturally colored in many ways, from vibrant green to red and even blue.
Have a look at some iguana photographs for some realistic colouring ideas.
Iguana on a log
An iguana on a log with plants and a butterfly. Because of the dark shading in this picture, you can use lovely bright colors that will make this picture stand out.
Watercolor paints also work a treat with this picture.
Realistic chameleon on a branch
Chameleons change colors so you can color this one however you like and it is going to be somewhat realistic.
They usually have darker colored stripes on their bodies.
Chameleon lizard coloring page 2
You can go into great coloring detail with this cute chameleon. There are hundreds of small dots to fill in just try to keep shades of color close together in the striped body areas.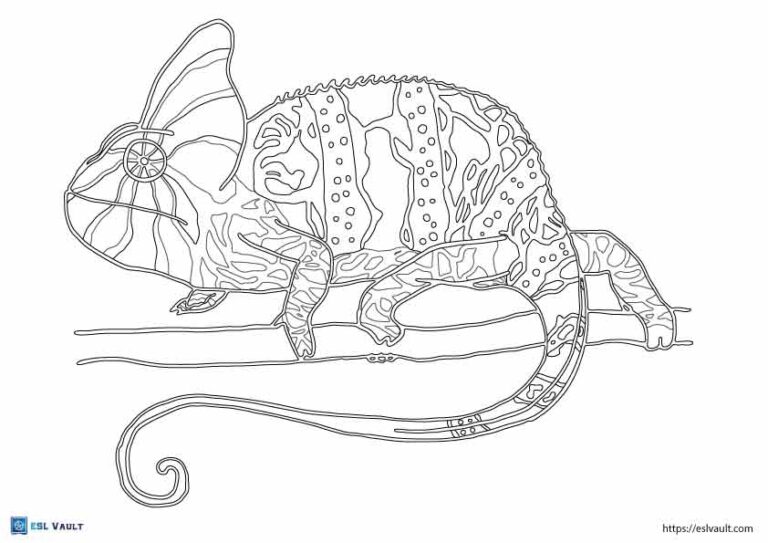 Chameleon coloring sheet 3
This chameleon is similar to the coloring page above but has different body patterns. For both of these sheets it is best to use pencils for coloring.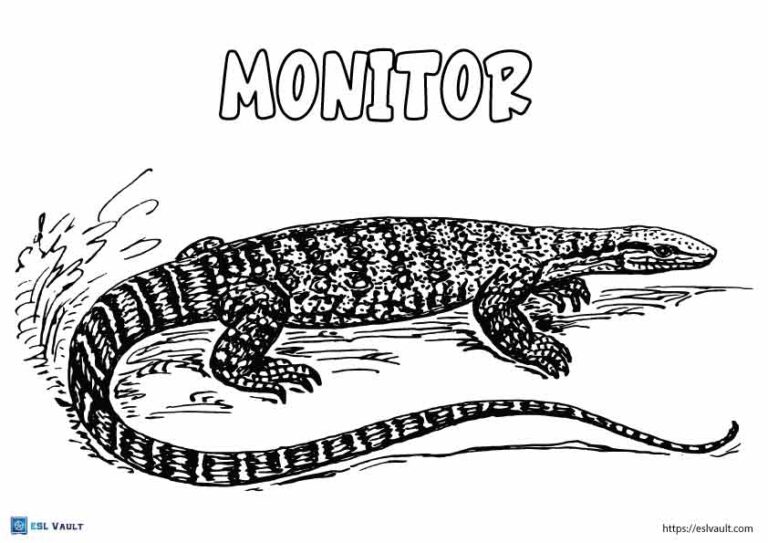 Monitor lizard
A nice and easy coloring sheet of a lace monitor. Use some warm yellow colors on it's body.
Gecko coloring page
These lizards come in a variety of colors. Play around with colors you like or look at some photographs for inspiration.
Strange Lizard
Not quite sure what lizard this is. It is from an old print and is cool for coloring. No rules here, color it how you like!
Horse and lizard coloring page
An 8 legged lizard the size of a horse! Okay this one is not exactly realistic but it does have great detail and is an interesting coloring project..
You might also like these