PDF color by number pages
Younger students seem to love these PDF color by number pages. They do not take much time to complete and work well as cooler or filler activities if you have a coloring page related to whatever it is you are teaching. It can be a good idea also to have a few ready for students who complete their assigned work early.
If you are not familiar with color by number exercises, they are very simple. All you need to do is color the pages by following the guide that shows which colors should be used for each number.
The first free printable color by number page above features a dog surrounded by stars howling at the moon at night.
Fall/Autumn coloring page
A fall-related coloring page with leaves and a cute deer wearing a coat and hat.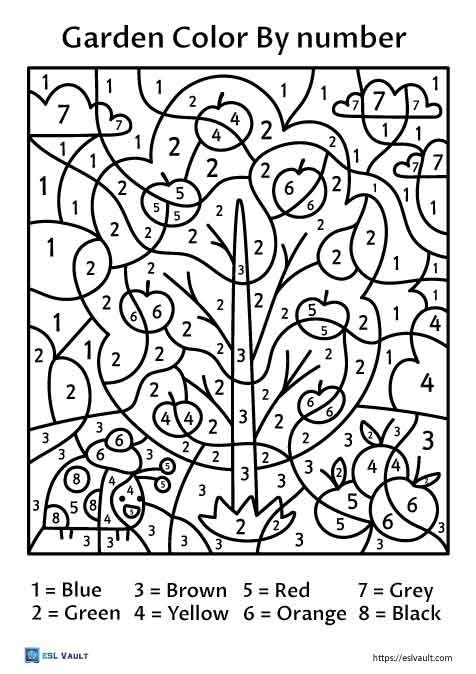 Garden color by number sheet
This is an interesting picture of a garden with an apple tree, some apples, clouds, and a ladybug.
It is handy for any classes about Spring, fruit, or nature.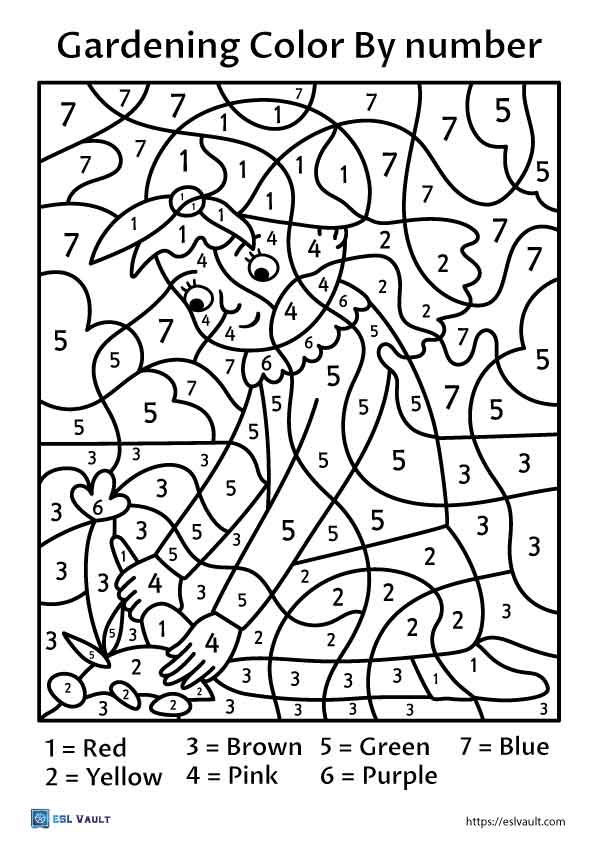 Gardening page
This page has a girl planting a flower in a garden. It is fairly detailed and uses 7 colors.
Globe coloring printable
This simple color by number printable has the Earth's globe on a stand.
You could use it for classes about the environment or geography.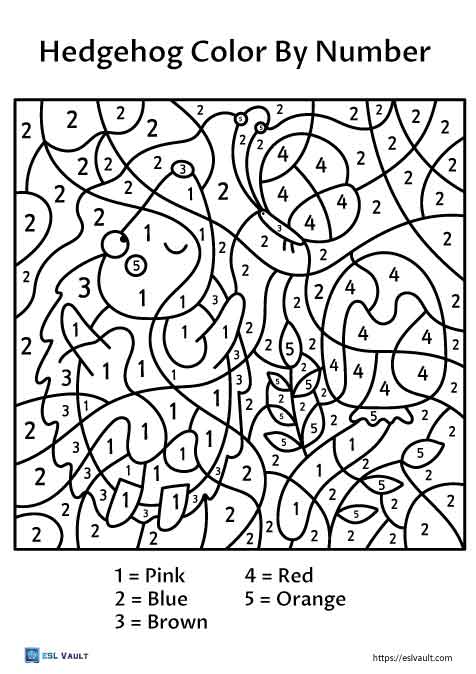 Hedehog coloring page
An easy animal coloring page with a hedgehog and a butterfly with a mushroom.
Only 5 colors are need for this picture.
Spring PDF color by number
There are a lot of different objects in this spring/garden themed sheet.
Once complete this colorful page will reveal a gnome in a garden with the sun, a butterfly, plants, and a mushroom.
For some more interesting coloring/craft activities with a spring theme, check out the free agamograph templates.
Squirrel color by number
An easy coloring picture that only uses 5 different colors.
Once finished you will see a squirrel holding a nut. This is a handy sheet for any Fall/Autumn or animal-related classes.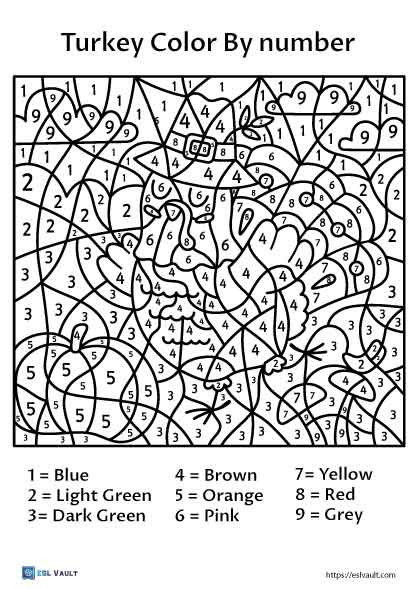 Turkey color by number
This is a useful coloring page for Thanksgiving or farm animal related classes.
This picture features a turkey wearing a hat next to a pumpkin.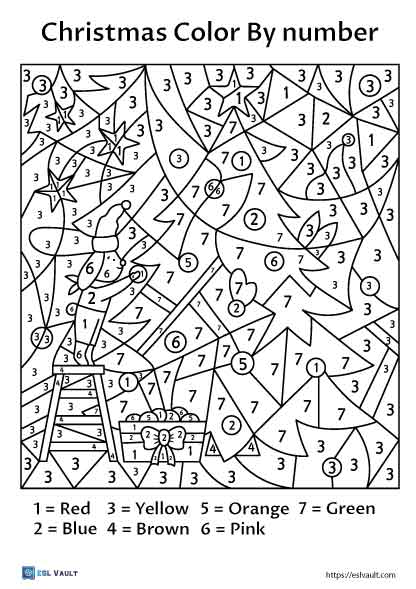 Christmas PDF color by number
This is a quite detailed Xmas activity sheet that requires 7 colors.
Once colored you will see an elf/animal standing on a stool decorating a Christmas tree with baubles.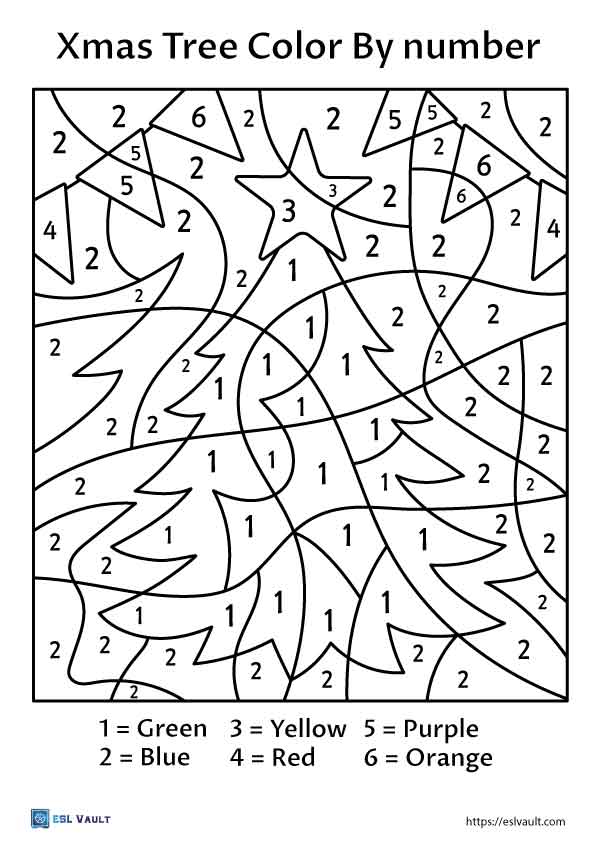 Easy xmas tree
This is a very simple Christmas tree picture with some decorations hanging in the background.
It is great for younger kids as there isn't much detail to be colored in.
You might also like these