Languages conversation questions
Language is how we communicate with each other and is one of the most important aspects of our lives. There are said to be over 7000 different languages around the planet in use today. Sadly many have and many are becoming extinct.
Use these languages conversation questions to discover what your friends and students think and know about the different tongues on Earth.
This is a fascinating discussion topic for intermediate-level ESL learners and above. The most difficult terms in this discussion activity include – dialect, extinct, fluently, bother, foreign, slang, adopted, and accent.
The languages conversation questions are –
How many languages can you speak? Which languages do you know some words of?
What is a language that you would love to learn one day? Why do you want to learn it?
How many different languages in the world do you think there are?
Which language do you think would be the most difficult for you to learn? Why?
How do you think it is possible for a language or dialect to become extinct?
How many words does somebody need to know to speak a language fluently?
What are some good ideas to help learn a new language as quickly as possible?
Have you ever communicated with someone who couldn't speak your language?
How has your native language changed over time? How will it change in the future?
Which language sounds the most beautiful to you? What words do you know from it?
Is there a language that you don't like the sound of? Why does it bother you?
What are the first things you should study when learning a foreign language?
Do you think that one day in the future there will be only one language in the world?
Which language do you think has the most interesting-looking writing?
Did you study or have the chance to learn any foreign languages at school?
How many different dialects are there in your country? How are they different?
Which language skill are you best at, speaking, listening, reading, or writing?
Do parts of your country have different forms of slang? Can you give examples?
What kinds of body language do you use for communication in your everyday life?
Can you think of any foreign words that have been adopted by your native language?
Do your parents or grandparents speak another language? What is it?
Can you tell where a person is from in your country by the accent they have?
Which 5 languages do you think are the most useful to know in the modern world?
What is an interesting foreign word that you know? What does it mean?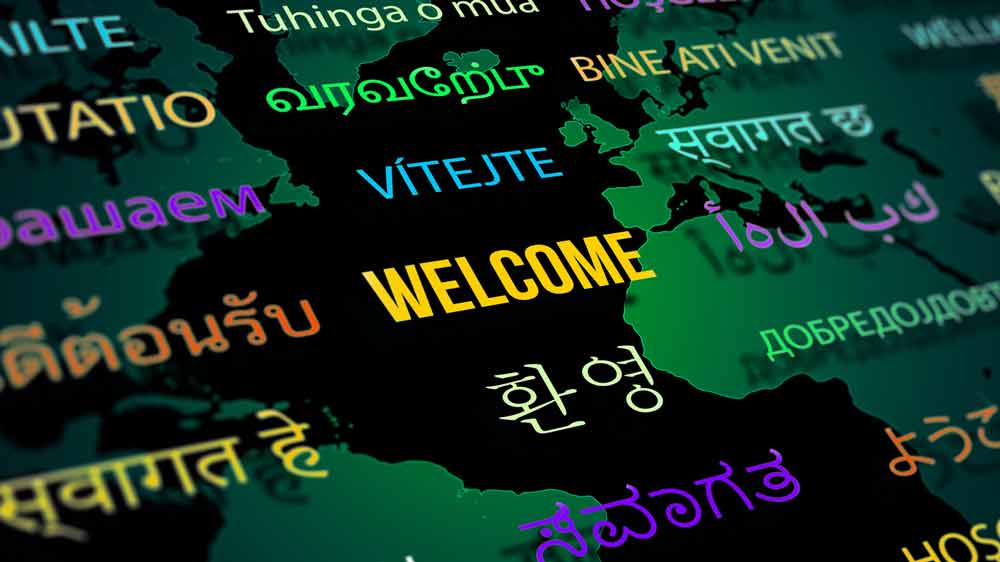 Related language expressions
Here are some expressions and idioms about language that you can discuss after completing the language conversation questions.
If a person tells you to watch or mind your language, they are telling you not to use bad words, to be more polite, and to be careful of what you say.
Your mother tongue is your native or first language.
To say that you speak someone's language is to say that you speak in a way that a person agrees with, understands, or enjoys.
To exchange words with someone means to have an argument with them.
You might also like these